The #FreeBritney movement has led to renewed interest following the release of a Hulu documentary Framing Britney Spears inciting fresh fears for the pop sensation's wellbeing.
Framing Britney takes a microscopic look into the highly publicised life of Britney, including her rise to fame, tumultuous love life, and the media's intense fascination over every scrupulous detail of the pop star's life. The documentary also focuses on the #FreeBritney movement, a call among fans for the courts to release Britney from the legal conservatorship that allows her father, Jamie Spears, complete control of her life.
#FreeBritney is one of the biggest celebrity trends of 2021 so far which began after a podcast called "Britney's Gram" alleged the star was being micromanaged by those around her, arguing she was essentially being held captive. A claim which her family vehemently denies.
While there are no specific details of the conservatorship, we do know that the arrangement has put her estate, financial assets and personal assets under the control of her father, and is most commonly enacted for those incapable of making their own decisions, financial or otherwise.
The conservatorship has been in place since 2008 after it was approved by the Los Angeles Superior Court following numerous public breakdowns, including the umbrella incident with a paparazzi's vehicle, the infamous shaved-head, and 'out-of-control' partying leading to Britney seeking treatment in a mental health facility. It has been extended four-times and is currently extended until at least 2021. Two requests have been made to remove Jamie Spears as conservator, both times have been rejected.
At the height of her career in the early 2000s, Britney was subject to intense media scrutiny who depicted her as a mentally unstable woman with a questionable ability to parent her two young children following a public and messy divorce with Kevin Federline.
Despite this, Britney has had a very successful career, including multiple albums, a four-year Las Vegas residency, clothing and perfume lines, tours, and a stint as a judge on the American show "The X Factor". But in 2019, Britney took a step-back to voluntarily check into a mental health facility prompting the #FreeBritney campaign to gain momentum once again.
It was during this time that Andrew Wallet, lawyer and co-conservator, resigned but gave no specific reason only that the "conservatorship is engaged in numerous ongoing business activities requiring immediate attention" otherwise "substantial detriment, irreparable harm and immediate danger" may result without such action.
Details of the conservatorship have remained private, however, Britney's lawyer has recently filed court documents expressing her request for parts of the document to become public, asking for "power and authorisation to pursue opportunities related to professional commitments and activities".
However, an earlier court document stated that Britney's involvement in the conservatorship was voluntary as she would prefer 'gradual autonomy' over her life.
But avid fans insist this is not the case with some believing Britney is being controlled and manipulated by her father. This was fuelled by Spears' lawyer who, in a statement, confirmed that the #FreeBritney movement was "far from being a conspiracy theory".
Friends of the star have also addressed the bizarre situation with Paris Hilton, in an interview with Andy Cohen, claiming she can understand how difficult it is to have no control over one's life.
"After just working your whole life and working so hard, she's this icon and I just feel like she has no control of her life whatsoever and I just don't think that's fair."
More recently, a number of stars have come out to support the pop star, including Sarah Jessica Parker, Cher, Bette Midler, and even Miley Cyrus who shouted "Free Britney" during her Super Bowl pregame performance.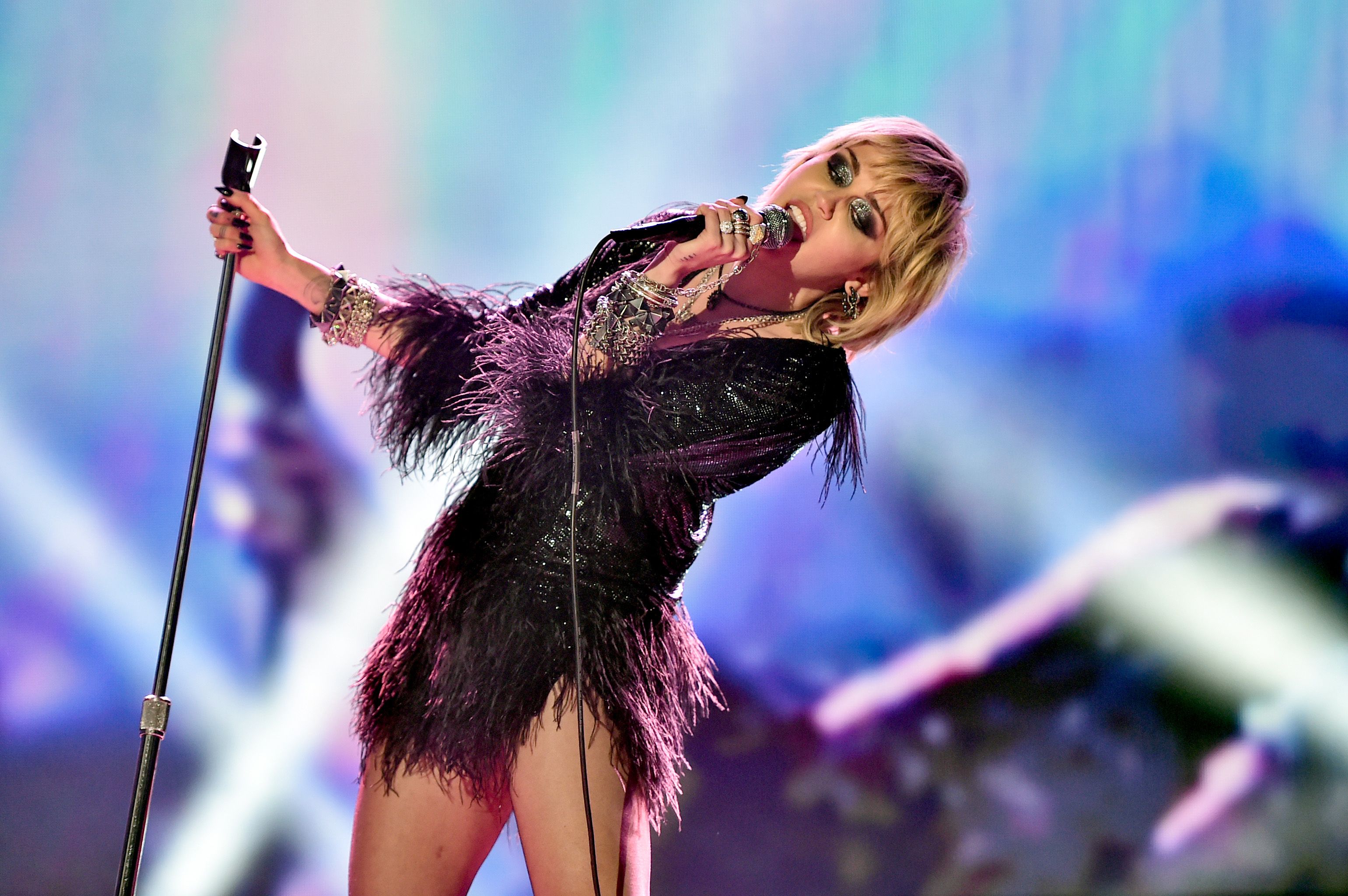 And while Britney has never spoken directly about the #FreeBritney movement, she recently took to Instagram to indirectly address the trending topic.
It is unclear what action Britney will take at the end of the fourth extension of the conservatorship in February, but in a hearing last November, her lawyer stated that "[Britney] will not perform again if her father is in charge of her career".