At least 22 workers are thought to be trapped in the Hushan mine, in the Shandong province, after an explosion on January 10.
On Tuesday, rescuers retrieved a note from one of the 12 trapped miners asking for those in the rescue operation to not stop and to give the workers hope.
"We are heavily exhausted and in urgent need of stomach medicine, painkillers, medical tape, external anti-inflammatory drugs, and three people have high blood pressure," the note read.
The author of the note also asked rescuers to retrieve medication from his car.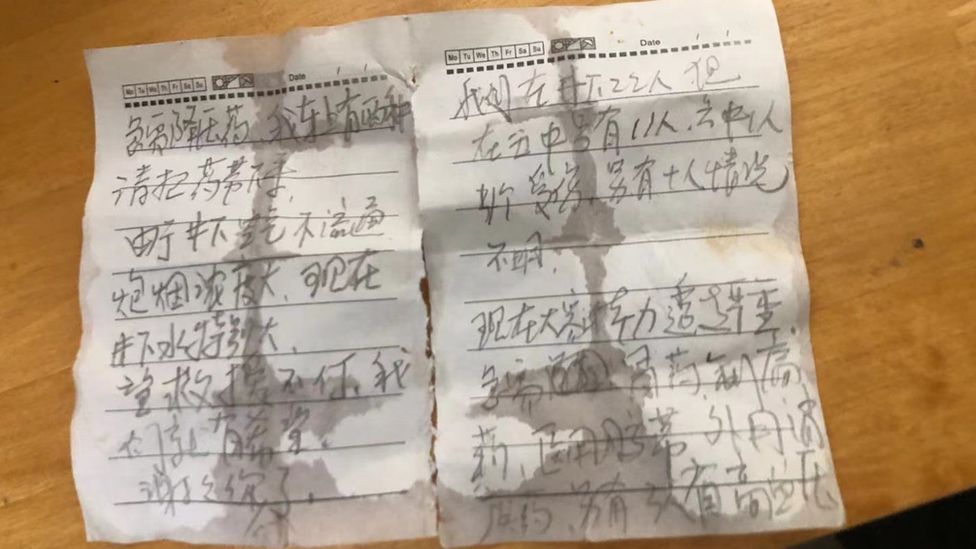 Along with medical supplies, the trapped miners received porridge, pickles, and sausages after rescuers were able to maintain a steady line of communication via a wired telephone nine days after the explosion.
The incident occurred after an explosion 200 metres from the mine's entrance trapped 22 miner's 600 metres below ground. It was unclear if there were any survivors until rescuers heard knocking and noticed iron ropes being pulled as they attempted to drill into the mine, according to local Xinhua media.
One worker is reported to be in critical condition after sustaining a serious head injury, 11 workers are in varying health conditions from 'good' to 'mildly unwell', while a further 10 workers have been unaccounted for.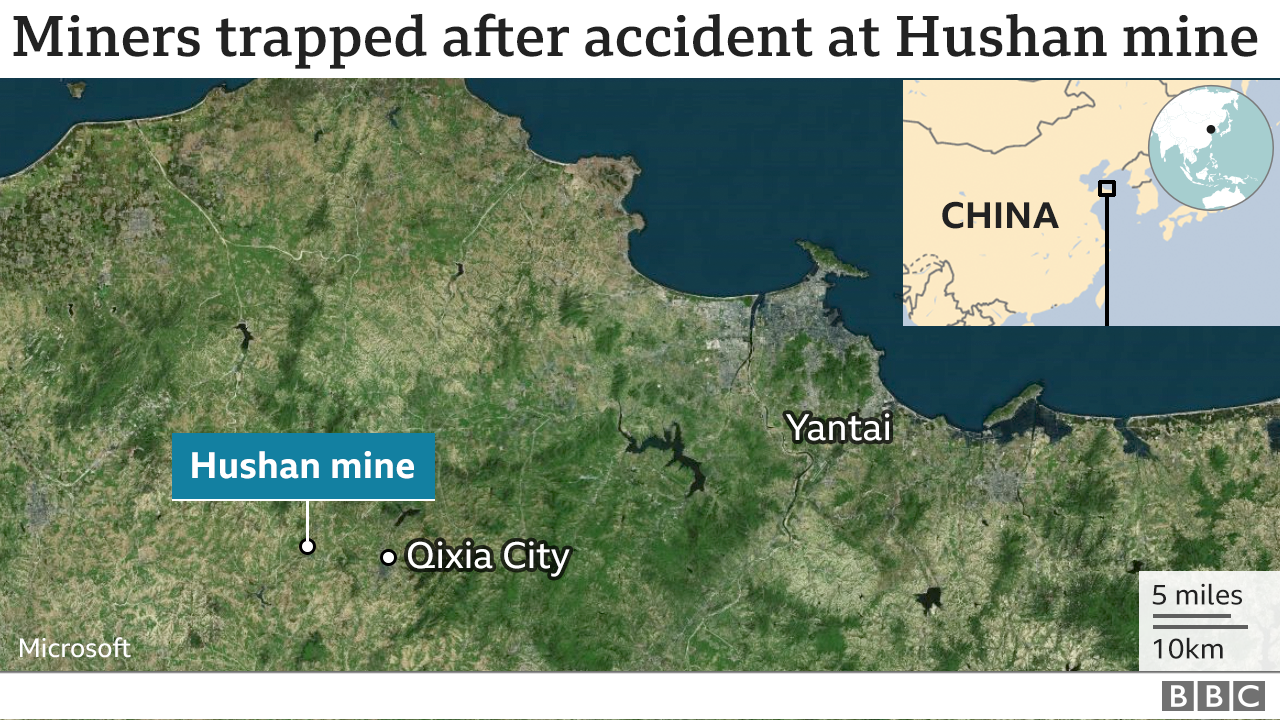 The incident was not reported by the mining company until 30 hours after the explosion despite Chinese Laws mandating all major incidences be reported within the hour. As a result, Shandong Wucailong Investment, the mine's owner, is now facing criminal charges, as well as two Communist party officials, as authorities begin to investigate the incident. The cause of the incident has not been publicised, however, the mine was allegedly under construction at the time.
Over the coming days, rescuers will drill multiple tunnels to ventilate the mine and to send more supplies to the trapped workers. With water levels rising, and the temperature falling to at least -8 degrees Celsius in Qixia overnight, officials are scrambling to bring the men above ground.
The latest mining incident joins a long list of recent Chinese mining disasters and comes just one month after 23 miners died underground in the Southwestern city of Chongqing, and in September when 16 coal miners died from carbon monoxide poisoning after also becoming trapped.
The industry has been highly criticised for its outdated technology and poor safety management with over 50 miners killed in China since December 2019.