Divers have located two black boxes just off the coast of Jakarta, according to local authorities, who say are confident the retrieval process will be successful when the search operation resumes today.
During Sunday's recovery operation, they were also able to locate and recover debris, with search and rescue teams confirming is from the Boeing 737's wreckage.
Sriwijaya Air flight SJ182 crashed shortly after take-off from Jakarta, carrying 62 people, minutes into their 90-minute journey. According to Flightradar24, the flight departed at 14:36 Saturday local time, after a delay due to heavy rain conditions, and climbed to an altitude of 10 900 feet before initiating a sharp descent, only four minutes later. At 14:40, the last contact with the aircraft was made. No distress signal was initiated but witnesses reported hearing 'something explode' and a 'big splash' before noticing debris and fuel surrounding their boat.
Flight SJ182 was en route to Pontianak, located on West Kalimantan, the Indonesian side of Borneo, carrying 50 passengers, including 43 adults and 7 children, as well as 12 crew members, according to Budi Karya Sumani, Indonesia's Minister of Transportation, when it crashed into the Java Sea.
By Sunday morning, authorities were able to locate body parts and clothing items in the sea and have since urged family members to come forward to provide DNA samples in order to assist with the identification process. According to mission coordinator Rasman MS, so far five body bags have been handed over for identification, and ten bags of debris have been gathered for air crash investigations.
At the Kramat Jati Police Hospital, a command post has been set up to assist with identification, while over at the Jakarta airport, a crisis centre has been erected for distressed relatives to await news. Among the missing, feared dead, are Captain Afwan, pilot of the Sriwijaya SJ182 flight, newlyweds Ihsan Adhlan Hakim and Putri Wahyuni, who were on their way to Pontianak to hold a wedding party for extended family, and parents Indah Halima Putri and Muhammad Rizky Wahyudi, along with their newborn baby.
Currently there is little chance of finding any survivors.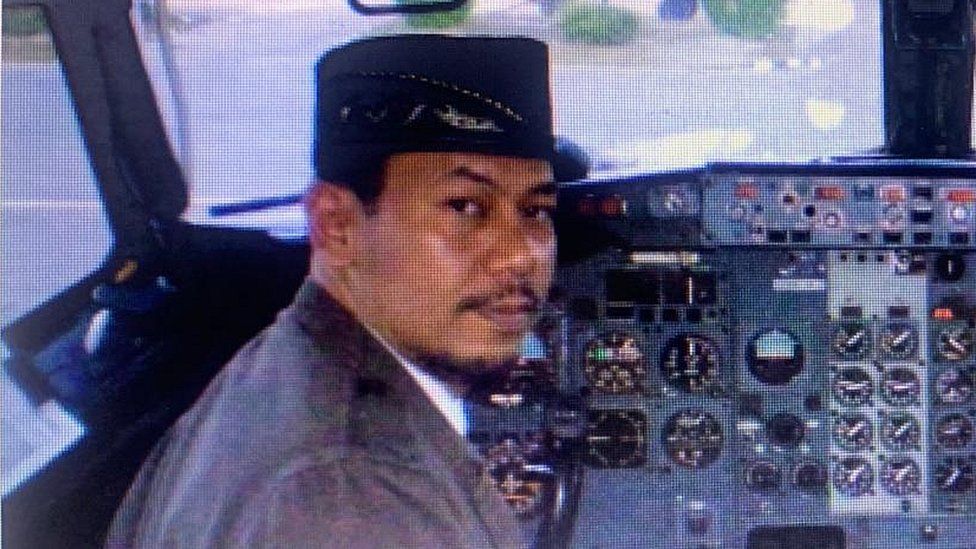 Indonesian president Joko Widodo has expressed his condolences, urging all Indonesians to pray, adding: "we are doing our best to save the victims. We pray together so that the victims can be found". He also called on the National Transport Safety Committee to conduct an investigation.
This comes as the airline chief executive Jefferson Irwin Jauwena told reporters that the aircraft was in good condition with no issues on its flight from Pontianak to Jakarta, and had a good maintenance record.
Recovering efforts have resumed today, while authorities work to investigate how and why the incident occurred.