Donald Trump has just won North Carolina, as projected by Epoch Times and Decision Desk, at 50.1% to Biden's 48.7% at 99% reporting.
Trump's NC win would put Trump at 232 electoral votes, after recent news that the current President won Alaska for 3 votes putting him at 217.
The news of Trump's recent win comes amid an ongoing legal dispute from the Trump Campaign regarding alleged election fraud due to mail-in ballots.
The White House Press Secretary Kayleigh McEnany recently appeared on Fox News's 'Hannity' saying "In Wayne County, Michigan — they are saying that there was a batch of ballots where 60% had the same signature, they're saying that 35 ballots had no voter record, but they were counted anyway, that 50 ballots were run multiple times through a tabulation machine, that one woman said her son was deceased but nevertheless somehow voted."
Now, according to Epoch Times, Biden sits at 227 Electoral votes, compared with Trump's 232.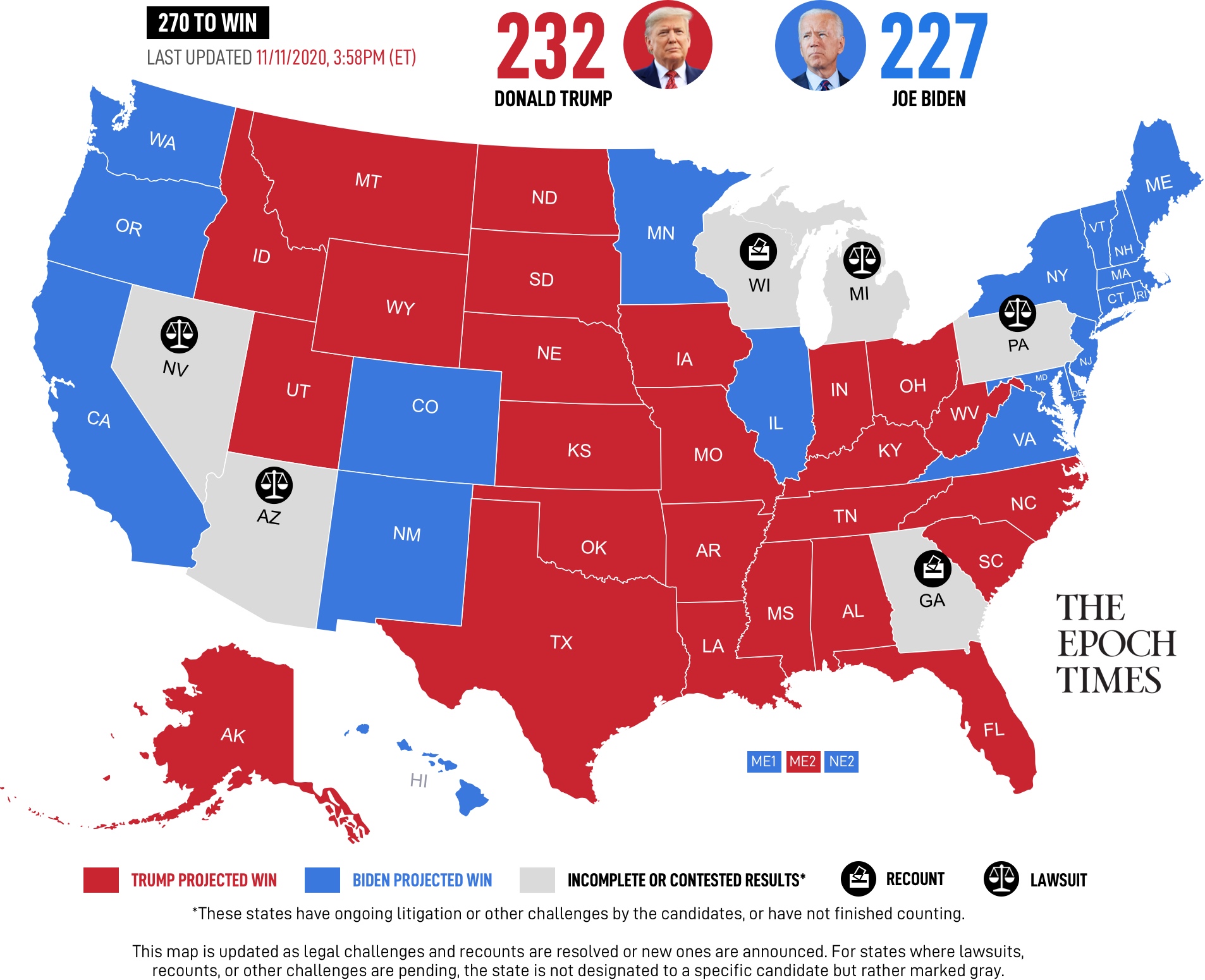 However, Epoch Times's map hasn't yet given Biden Arizona or Nevada, Wisconsin, Michigan or Pennsylvania, which stands in contrast to most other outlets' reporting.
Whether the Trump Campaign can contest each and everyone one of these states, all of which are at 99% reporting, remains to be seen.